Email Article
Posted: November 14, 2018
USNS Lopez recognized for service in Northern Screen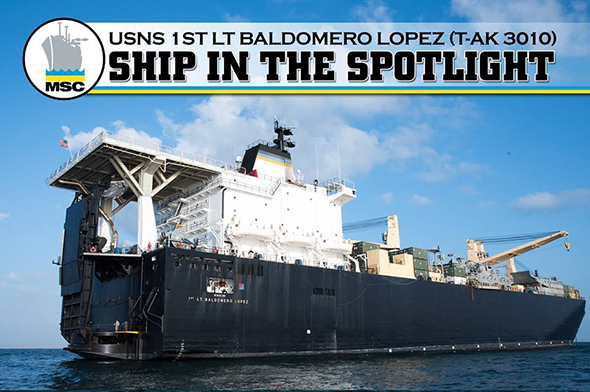 The following was posted October 25 on
Military Sealift Command's Facebook
. The
USNS Lopez
is operated by Crowley Liner Services and is manned in all licensed positions by American Maritime Officers.
This week help us recognize Military Sealift Command's
USNS 1st LT Baldomero Lopez
(T-AK 3010), a maritime prepositioning force container ship, which recently supported Marine units participating in Marine Forces Europe and Africa's exercise Northern Screen in Bogen, Norway.
Highlights of support included transporting more than 140 pieces of equipment for the Marines and launching 15 assault amphibious vehicles into the water using
USNS Lopez's
stern ramp.