Posted: August 4, 2017
Photo: Ocean Jazz recognized for service in Talisman Sabre, Pacific Pathways
Military Sealift Command recognized the Ocean Jazz, which is operated by Crowley Liner Services and manned in all licensed positions by members of American Maritime Officers, for the ship's service in Talisman Sabre 2017 and Pacific Pathways. The following post can be viewed on the MSC Facebook page.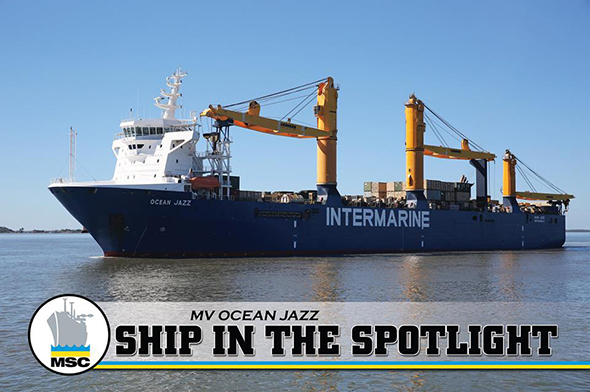 SHIP IN THE SPOTLIGHT: This week help us recognize the time-chartered commercial container ship MV Ocean Jazz!

MV Ocean Jazz, a heavy-lift vessel, delivered 387 pieces of equipment and containers for U.S. Army Pacific (USARPAC) for the international exercise Talisman Sabre 2017 in Australia earlier this summer. Additionally, MV Ocean Jazz is engaged in a mobility operation for USARPAC called Pacific Pathways where the ship will be conducting follow-on missions.

MV Ocean Jazz is a time-chartered commercial container ship that is contracted by MSC for USARPAC to support the U.S. Army's transportation requirements. MV Ocean Jazz is also a member of the Maritime Security Program, a listing of American-flag ships that the U.S. military can draw upon during contingencies.